AMA employees know what it means to "Give back and pay it forward." Over the past year, they have raised over $20,000 to support the AMA Employee-funded Scholarship by donating their time and money. This outpouring of generosity will allow the AMA Foundation to award $30,000 in scholarships connected to AMA employees. Two AMA Employee-funded scholarships will be awarded to medical students attending school in an AMA Office Community. Additionally, the AMA Office of General Counsel supported the David Jones Peck, MD Health Equity Scholarship Fund, established by AMA General Counsel, Brian Vandenberg.

The David Jones Peck, MD, Health Equity Scholarship is awarded annually to a medical student who has demonstrated a commitment to addressing health disparities and promoting health equity in diverse, economically disadvantaged, urban environments. James Stinson, III was the inaugural recipient in 2018, followed by Crystal Taylor in 2019.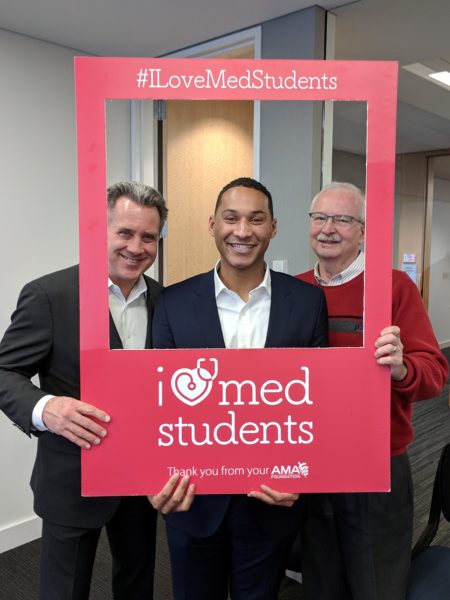 James Sabra and Lucy were the two inaugural recipients of the AMA Employee-funded Scholarship. Established in 2017, the fund awards at least one $10,000 scholarship to a medical student from an AMA office community. The student(s) is selected by a committee comprised of AMA employees.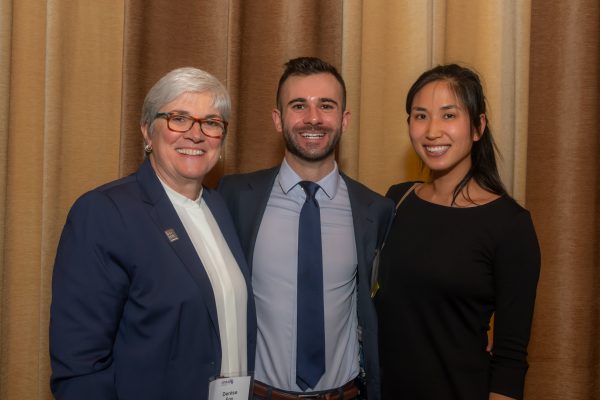 AMA employees raised $26,154.68 over the past year through various initiatives. In the month of October, employees volunteered over 3,700 hours at non-profit organizations. For each hour volunteered, a $1 donation was made to the scholarship fund. On February 13, AMA employees 'Gave from the Heart' during a staff giving day and raised over $11,000 in response to a $10,000 challenge from an anonymous donor.
Thank you to everyone who volunteered and donated last year. We can't wait to support more inspiring medical students as One AMA.