The AMA Foundation was very excited to speak recently with Mike Ybarra, MD, Vice President, Medical Affairs and Strategic Alliances at the Pharmaceutical Research and Manufacturers of America (PhRMA) – a dedicated AMAF industry partner, 10-year Gold Level member of our Corporate Roundtable and a generous supporter of the Foundation's programs. In addition to his role with PhRMA, Dr. Ybarra works clinically as an attending physician in the department of emergency medicine at MedStar Georgetown University Hospital in Washington, DC. Each year, Dr. Ybarra also participates in the culminating weekend of our Leadership Development Institute, speaking with the medical students about his career path and answering questions on the practice and business of medicine.
Given his unique perspective as a front-line provider treating COVID-19 patients as well as his role within PhRMA, we were eager to learn more about why the Foundation's work resonates with him and PhRMA, and of the efforts being done to help fight this pandemic.
"Why is it important to you to 'Give Back, and Pay it Forward?' What does that saying mean to you?"

Dr. Ybarra: I had so many amazing mentors in medical school who helped in innumerable ways. That's why I love the Foundation's work on mentoring as well as the saying "Give Back and Pay it Forward." The Foundation does it on a massive scale, and it's so important. The programs, scholarships, and initiatives are incredibly valuable to medical students. I take that saying with me on every shift, and love to carve out a few minutes to have a career conversation with students or buy coffee or snacks for the team. I'm also so proud that PhRMA has prioritized supporting these Foundation initiatives like the Leadership Development Institute, and the Excellence in Medicine program before that.

"Switching gears here for a minute, what efforts has PhRMA been leading or supporting in the fight against COVID-19?"
Dr. Ybarra: PhRMA is a trade association representing the innovative biopharmaceutical industry. We have a global membership that is committed to beating COVID-19. Things are changing by the minute, in terms of what we know about COVID-19, and the potential medicines and vaccines that may be useful tools in the clinician's toolbox. We all have one common enemy and are on the same team to defeat this virus that has changed all of our lives. The major roles that the industry is playing can be broken down in to a few broad buckets:
Companies are working with government agencies and diagnostic partners to increase COVID-19 testing capabilities and capacity. As an emergency physician working clinically in a Washington, DC, I can say first-hand how critical it is that we have accurate, accessible, rapid testing widely available, and since I started seeing patients with COVID-19 back in March, we've made tremendous progress.
Companies are also screening their vast global libraries of medicines to identify potential treatments and have numerous clinical trials underway to test existing therapies.
The biopharmaceutical industry is providing financial support and in-kind donations to organizations and collaborating with global health authorities to combat this global public health emergency. That includes donations of medical supplies, investigational medicines, and personal protective equipment.
When it comes to therapeutic development, I think about the R&D also in a few big buckets: there are antivirals, anti-inflammatories, antibodies, and vaccines.
A drug invented by a PhRMA member company is an antiviral medicine that recently received an emergency use authorization for that therapy. I know that many hospitals are developing treatment protocols given this new development, and hopefully more antivirals will be available soon.
There are also anti-inflammatory type therapies being investigated, for example IL-6 inhibitors that may have an impact on the cytokine storm that seems to impact patients in the later stages of the disease.
Plasma technology is also being deployed to develop antibodies that could be a bridge to vaccine.
Biopharmaceutical companies are exploring a variety of approaches to vaccine technology, including novel approaches like mRNA vaccines. While companies are moving at unprecedented speed, vaccines undergo a rigorous research and development process in order to ensure safety and efficacy. Many companies have already committed to manufacturing billions of doses of vaccine, even before we know if they work, so that they can be ready should one be approved.
"Are there any plans in the pipeline by PhRMA to address COVID-19 and/or further support various efforts?"
Dr. Ybarra: There are numerous initiatives that PhRMA has catalyzed to address COVID-19 and the fallout from the pandemic. One is a partnership with Healthcare Ready. Healthcare Ready is a non-profit that was founded after Hurricane Katrina, in order to help patient's access medicines after natural disasters. As the outbreak of COVID-19 developed in the United States, we saw a need for the private and public sectors to join forces to find solutions to the issues facing patients and clinicians. It was inspiring to see my colleagues fight COVID-19 in the emergency department, and my colleagues at PhRMA and in our member companies work to get them the critical supplies they needed, including PPE. All of this is going on while committing scientific expertise to finding the therapies and vaccines that will ultimately beat COVID-19.
"PhRMA is a long-standing supporter of the AMA Foundation. Specifically our Leadership Development Institute, why is it important to PhRMA to support this type of programming?"
Dr. Ybarra: The Leadership Development Institute is one of the highlights of my year. I really enjoy being with medical students and sharing my perspective as an emergency physician who also works in the biopharmaceutical industry. It's one of the reasons that I keep working clinically: I love being around medical students, and hearing their perspective on medicine and sharing insights. Many people take for granted the tremendous resources biopharma companies put in to research and development, and might assume all research happens at the National Institute of Health, for example. We have also have great dialogue about some of the reforms that we think are needed to ensure that medicines are affordable for patients. I get a lot of questions from the students, and am happy to answer and share my perspective!
---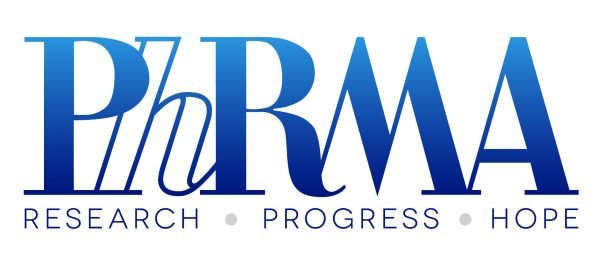 We are fortunate to count PhRMA among our corporate partners and Dr. Ybarra as a close friend. We know that our Leadership Development Institute students value speaking with Dr. Ybarra as much as he does. We thank him for taking some time to speak with us. We are incredibly grateful for PhRMA's support and especially for the time Dr. Ybarra spends with our students each year. To learn more about PhRMA, click here.