The DREAM MD Equity Scholarship recognizes the unique experiences of DACA-recipient medical students and other first-generation immigrants, and the unique challenges they face in pursuing a career in medicine. Equally important, it acknowledges their unique contributions to society and the health of the nation.
Nearly 30,000 health care workers are currently DACA recipients, including medical students, residents, and physicians who depend on DACA for their eligibility to practice medicine. They have stood among the frontline heroes during the ongoing COVID-19 pandemic and are indispensable to the nation's health system during ordinary times, as well.
"As we look ahead, DACA medical students and other similarly situated Dreamers will continue to enhance their communities, while also facing significant challenges in paying for their education," said Brian Vandenberg, American Medical Association (AMA) General Counsel. "Most cobble together tuition with merit-based scholarships and private loans since they are ineligible for federal loans. The DREAM MD Equity Scholarship program will provide financial support to help ensure that our nation's health care system continues to be enriched by their presence."
"We are proud to add this new DREAM MD Equity Scholarship for DACA medical students to our growing portfolio of annual scholarship opportunities. The AMA Foundation is truly honored to be entrusted by Mr. Vandenberg to administer this scholarship through the Vandenberg Health Equity Fund which he established with us earlier this year," said Dr. Jacqueline A. Bello, President of the AMA Foundation.
The inaugural recipients of the DREAM MD Equity Scholarship are: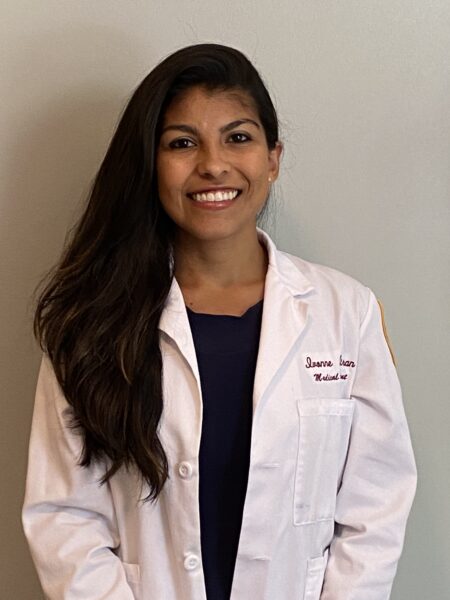 Ivonne Beltran, a rising fourth-year student at the Loyola University Chicago Stritch School of Medicine. Ivonne's incredible story as a DACA recipient is one of enormous resilience and a spirit that never abandons hope. Her thoughtful advocacy on behalf of others has extended hope to those who often lack it. Ivonne plans to become a family physician who aims to guide patients in their journey to overcome barriers created through social determinants of health.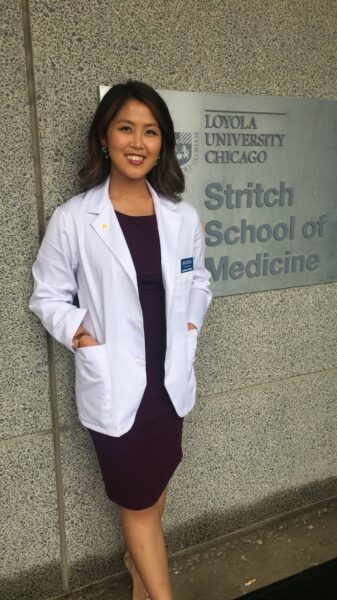 Alyssandra Abrenica, a rising third-year student at the Loyola University Chicago Stritch School of Medicine. Growing up as a DACA student made her keenly aware of the constant fear and challenges marginalized communities face. She has used the privilege and platform of medical school to speak up for others whose health and rights are threatened and provide resources for those that need it most. Alyssa's hope is to train as an OB-GYN and help women who feel disempowered and vulnerable.
"The creation of the DREAM MD Equity Scholarship provides visionary leadership at an inflection point in our nation's history," said Mark Kuczewski, PhD, Director, Neiswanger Institute for Bioethics & Health Policy at Loyola University Chicago Stritch School of Medicine. "We have never needed the talents, skills, and resilience of DACA-recipient med students more than in this uncertain time. This investment in their future is a show of faith in these young people and a beacon hope for the diversification of the medical profession."
In addition to the new DREAM MD Equity Scholarship, the Vandenberg Health Equity Fund currently supports the following medical school scholarships:
David Jones Peck MD Health Equity Scholarship, established in 2018, and awarded annually to medical students who demonstrate a commitment to addressing health disparities and promoting health equity in marginalized and minoritized communities.
Native American Center for Health Professions (NACHP) Scholarship for Advancing Health Equity, established in 2020, and awarded annually with preference given to medical students at the University of Wisconsin-Madison School of Medicine and Public Health who are members of a federally- or state-recognized Native American tribe and/or who demonstrate a commitment to address health disparities that impact Native American populations.