Make sure to connect with us during the Meeting and show your Foundation pride!
100% Giving Participation:
Congratulations to the following councils and delegations for achieving 100% giving participation from their delegates:
Alaska

American Medical Association Board of Trustees

American College of Gastroenterology

Colorado

Council on Medical Education

GLMA

Idaho

New Jersey

Oregon

Rhode Island

Vermont

Veterans Affairs
AMAF Update at Opening Session:
Virtual Zoom Booth Schedule: 
Link: https://us02web.zoom.us/j/7473383705
Visit the Foundation's virtual booth to verify your 2021 donor status, confirm your mailing address, speak to a Foundation staff member, receive assistance with your Zoom Donor Background, and more!
Friday, November 12: 6:30 pm – 9:30 pm CT
Saturday, November 13: 8:30 am – 4:00 pm CT
Sunday, November 14: 8:30 am – 2:00 pm CT
Monday, November 15: 9:30 am CT – Close of HoD Business Session
Tuesday, November 16: 8:30 am – Adjournment of N21 Meeting
*Schedule subject to change
See your impact:
Commemorative Donor Pin
At a time of true need and uncertainty, you have continued to give back and lead our nation in so many ways. As a small expression of our gratitude, all meeting attendees will receive a special commemorative pin we hope you will wear with pride. To ensure we have your mailing address on file, please fill out this form, visit us at our Virtual Exhibit Booth starting Friday, Nov. 12 or send an email to AMAFoundation@ama-assn.org.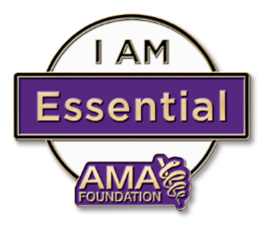 Donor Background
Make a donation using the form below, or by texting 'AMAF' to 41444 to receive your N21 Donor Background and showcase your pride.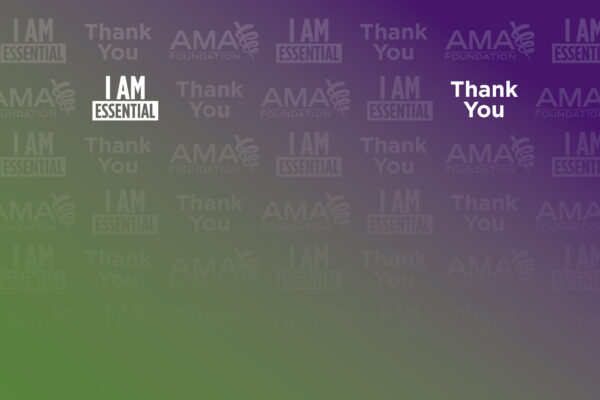 Virtual Reception:
Join us on Sunday, November 14 for a virtual reception to celebrate and meet Foundation program recipients. Please email AMAFoundation@ama-assn.org to RSVP and receive your Zoom link.
Check back soon for updates regarding more events and ways to get involved during N21!
01 / 02
I Give Because...
"The AMA Foundation supports causes I believe in. Medical education is so expensive that many promising candidates from diverse backgrounds are discouraged from applying and AMAF scholarships help. AMAF is at the top of the list of contributions my husband and I make every year!"
Barbara McAneny, MD
02 / 02
I Give Because...
"The U.S. is my adopted country. It has given me the opportunity to grow, flourish and be successful. With my donation [to the IMG Honor Fund], we will be able to provide health care resources to underserved and minority communities across the nation. This will be a small but meaningful step to addressing health care disparities and help to improve the lives of communities across the country.
Deepak Kumar, MD
Use the form below to make your tax-deductible donation to receive your donor Zoom Background.