In honor and recognition of her outstanding service and contributions, the AMA Foundation (AMAF) expresses immense thanks to Heather Smith, MD, MPH, who served as the president of the AMAF Board of Directors from July 2021 to June 2022. She now serves as immediate past president of the board.
During her time as president, Dr. Smith outlined and implemented several goals for the AMAF and the board, such as instilling health equity as the cornerstone of the foundation's programmatic focus, further diversifying the AMAF board of directors, deepening AMAF's engagement with the AMA House of Delegates and continuing to grow a robust development program.
"As with previous foundation presidents, Dr. Smith was the right president for the right time. She was laser-focused during her 12-month tenure in accomplishing her ambitious goals," said Barkley Payne, executive director of the AMAF. "Indeed, our mission, under her strong leadership, was successfully achieved."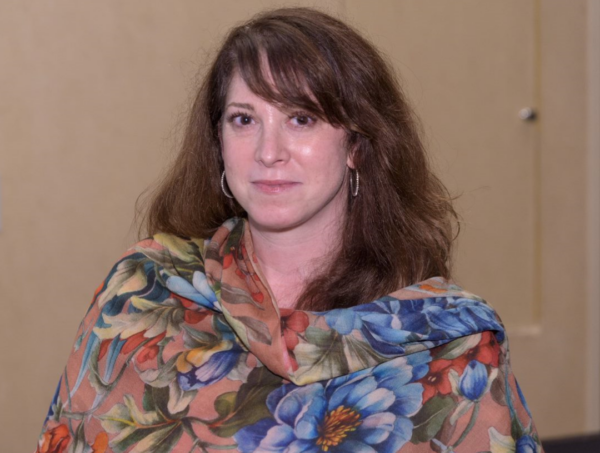 Dr. Smith was appointed to the AMAF Board of Directors in 2013 but her involvement with the foundation dates back further. While she was a medical student at the University of Massachusetts Chan Medical School, Dr. Smith received an AMAF leadership award. A few years later, she earned a Physicians of Tomorrow Scholarship from the foundation. Dr. Smith now serves as an assistant professor in the Department of Obstetrics and Gynecology at Women & Infants Hospital in Providence, Rhode Island. It is the primary teaching hospital in obstetrics, gynecology and newborn pediatrics at the Warren Alpert Medical School at Brown University.
"In 2005, I received a leadership award from the AMA Foundation. At the time, I didn't realize quite how critical of a role the foundation would play in my journey to become a leader in medicine, let alone being elected president of the AMAF Board of Directors," said Dr. Smith. "Being involved with the foundation has allowed me to interact with practitioners, students, volunteers, donors and community organizers across the nation. Our discussions on combating health disparities and advancing health equity were truly rewarding, and I look forward to continuing these efforts to further our mission of bringing together physicians and communities to improve our nation's health."
The AMAF once again thanks Dr. Smith for her outstanding work and service, as well as for strengthening the board of directors and advancing the mission of the AMAF.