CHICAGO – The American Medical Association Foundation (AMAF) announces the 2021 recipients of the David Jones Peck, MD Health Equity Scholarship; the DREAM MD Equity Scholarship; and the Native American Center for Health Professions (NACHP) Scholarship for Advancing Health Equity, all made possible through the Vandenberg Health Equity Fund. The Vandenberg Health Equity Fund, established by AMA General Counsel Brian Vandenberg, has committed more than $700,000 to award scholarships through the AMAF Physicians of Tomorrow Scholarship Program to outstanding medical students who share a common goal: to advance health equity in historically marginalized and minoritized communities and patient populations. "The AMAF is incredibly grateful for Brian's unwavering commitment in supporting students who are dedicated to improving health equity," said AMAF Executive Director, Barkley Payne. "We are truly honored in the trust he has placed with us in achieving his important and inspiring philanthropic work."
David Jones Peck, MD Health Equity Scholarship
This scholarship honors David Jones Peck, MD, the first African American doctor to graduate from an American medical school – Rush Medical College in Chicago in 1847.
This scholarship is awarded annually to medical students who demonstrate a commitment to addressing health disparities and promoting health equity in marginalized and minoritized communities, recognizing and continuing Dr. Peck's legacy.
Meet the 2021 recipients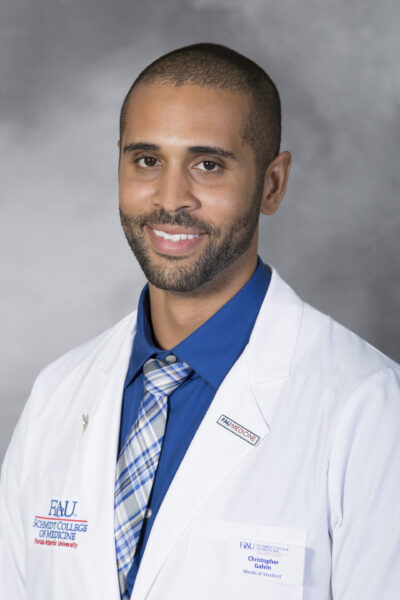 Christopher Galvin attends the Florida Atlantic University Charles E. Schmidt College of Medicine with plans to pursue a career in Neurology. Born in New Jersey and raised in St. Louis, Missouri, he received both a bachelor's degree and Master of Science in biology. Galvin shared that, "Receiving the David Jones Peck, MD Health Equity Scholarship allows me to continue to focus on social justice without the influence of financial pressures – pressures that can push students to neglect the communities that need their assistance the most. I look forward to continuing to advocate for health equity through residency and beyond."
During his second year of medical school, Galvin undertook a service-learning project with Palm Health Foundation to address health care disparities and inequities in rural minority communities. He also served as the chapter president of the Student National Medical Association and as vice president of the Public Health Advocacy Club at Florida Atlantic University.
Further cementing his commitment to underserved communities, Galvin helped establish the school's first sustainable diversity scholarship and the inaugural school-sponsored undergraduate mentorship program to help increase the number of underrepresented physicians in medicine. In addition to receiving the David Jones Peck, MD Health Equity Scholarship, he was inducted into the Gold Humanism Honor Society. The society recognizes medical students, residents, and physicians who champion humanism in health care through a dedication to compassionate, collaborative, and scientifically excellent care.
Emiliano Lemus Hufstedler is enrolled in the UC Berkeley-University of California San Francisco Joint Medical Program. Upon completion of their bachelor's degree in Biochemical Sciences at Harvard College, they spent the next decade serving as the founding director of Erósfera, Center for Sexual and Reproductive Health and Rights in Puebla, Mexico, and as co-director of Bluestockings Activist Center in NYC.
After a decade of leadership as a community organizer, Hufstedler returned to the classroom and is preparing for a residency in family medicine with intentions to practice community-based primary care. "I am excited and quite humbled to be receiving a scholarship that honors Dr. David Jones Peck, a man with a remarkable legacy as the first Black person to receive an MD in the United States," said Hufstedler. "Dr. Peck's dedication to uplifting marginalized communities inspires me as a transgender Chicano dedicating my career to the health of my Latinx immigrant, BIPOC and queer and transgender communities."
In addition to being a full-time student, Hufstedler conducts research on health disparities, is a clinical herbalist, and serves as a trainer on transgender-affirming health care. As a trainer, they regularly lead trainings on transgender-affirming care, sexual health, sex positivity, and integrative health for audiences ranging from attending physicians to chaplains and community teenagers. Hufstedler expressed, "The AMA Foundation and Brian Vandenberg's support of health equity via this scholarship means a great deal to me. This kind of recognition – of my work, of my communities' inherent value, and of the historical legacy of health justice work – helps transform what is possible for the future of health in this country."
DREAM MD Equity Scholarship
This scholarship is awarded annually to a medical student beneficiary of the Deferred Action for Childhood Arrivals (DACA) program and/or a first-generation immigrant to the United States who demonstrate a commitment to public advocacy for the equitable treatment of immigrants.
 Meet the 2021 recipients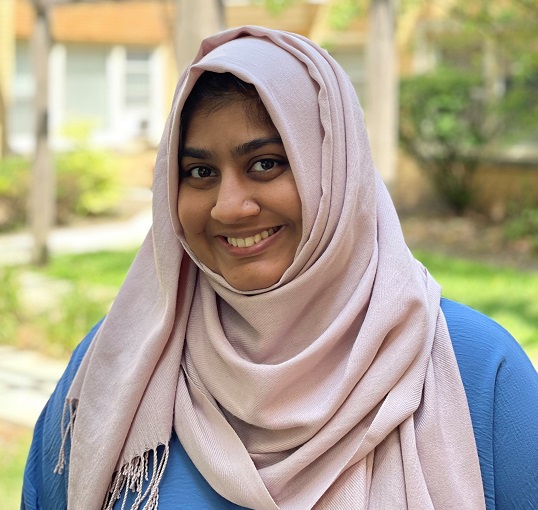 Sumbul Siddiqui is an undocumented American from Karachi, Pakistan who has called Georgia home since she was 4 years old. Graduating as magna cum laude from Agnes Scott College with a Bachelors in Neuroscience, she is currently a medical student at Loyola University Chicago Stritch School of Medicine.
At Loyola, she was the Latino Medical Student Association Mentorship Chair, Students for a National Healthcare Program Policy Chair, and DACA Wellness Committee Leader. At the start of the COVID-19 pandemic, she co-organized the creation of the COVID Equity Response Collaborative at Loyola to provide free drive thru and popup COVID testing.
Siddiqui hopes to improve access to health care for the underserved through medicine, education, and advocacy. Her dream is to open a free clinic while advocating for equitable health care coverage for all. When asked about her experience as a DACA medical student, Siddiqui shared that, "It's so challenging to obtain private loans for DACA recipients and find any resources. This [scholarship] helps me be one step closer to my dream. It allows me to focus on being a medical student and physician for my community."
"The DREAM MD Equity Scholarship highlights the enormous asset to the future physician workforce that undocumented medical students represent," said Mark Kuczewski, PhD, Director, Neiswanger Institute for Bioethics & Health Policy at Loyola University Chicago Stritch School of Medicine. "The scholarship is visionary in its support for such outstanding leaders in the medical student community who are systemically excluded from key financial aid mechanisms."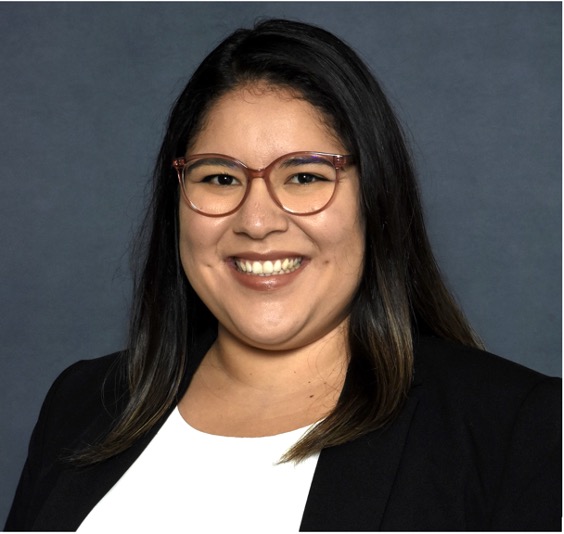 Andreé Franco-Vasquez is a medical student at the David Geffen School of Medicine's Program in Medical Education – Leadership and Advocacy (PRIME-LA). As a dual MD/MPH program, she is concurrently pursuing an MPH in Community Health Sciences with a specialization in Health Promotion & Health Education from the UCLA Fielding School of Public Health and looks forward to becoming a family physician who provides comprehensive care to the resilient immigrant communities that raised her.
Growing up, Franco-Vasquez was aware of the constant fear that came along with living in an undocumented Latino community. "Being a recipient of the DREAM MD Equity Scholarship through the AMA Foundation Physicians of Tomorrow Scholarship Program is truly an honor and a tribute to my family's and community's dedication to thriving amidst the daily challenges that come with being undocumented." Franco-Vasquez continued, "Medicine is in dire need of physicians who come from the communities they serve, and scholarships like this one facilitate students like me – who have the drive to work for and with their communities but that may not have the financial resources to do so – to pursue a career in medicine."
Throughout medical school, she has dedicated herself to community service, research, and teaching opportunities centered on fighting for and providing equitable quality health care for immigrants, regardless of their legal status.
NACHP Scholarship for Advancing Health Equity
This scholarship is awarded annually with preference given to medical students at the University of Wisconsin-Madison School of Medicine and Public Health (SMPH) who are members of a federally or state-recognized Native American tribe and/or who demonstrate a commitment to address health disparities that impact Native American populations.
Meet the 2021 recipients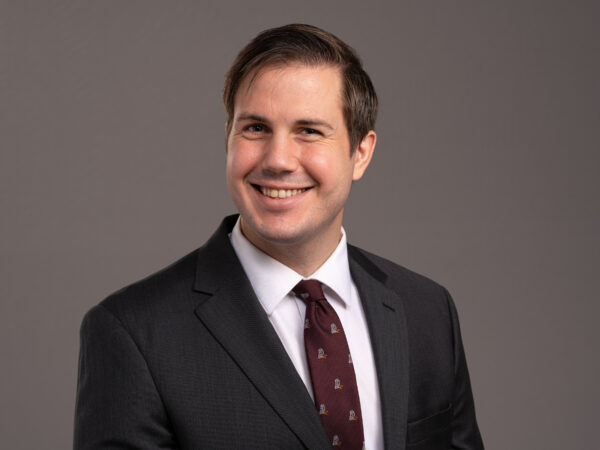 Joseph Archer, a member of the Meherrin Nation, recently completed a research year at the University of Wisconsin–Madison SMPH and is enrolled in the Training in Urban Medicine and Public Health program.
To advance his commitment to health equity, Archer has been working with the Southeastern Oneida Tribal Services in Milwaukee, Wisconsin since 2019. He has designed and administered surveys to Oneida Tribal members to evaluate knowledge about, comfort discussing, and social stigma regarding anxiety and depression. He has also led groups with tribal youth on the Oneida concept of the "The Good Mind" to improve mental wellness.
When asked what his future aspirations are as a physician, Archer shared that he is "[h]oping to work for an Urban Indian Health Center as a psychiatrist or family physician. I would also like to split my time between clinical and public health work – both treating patients and increasing access to culturally appropriate mental health care for Native Americans."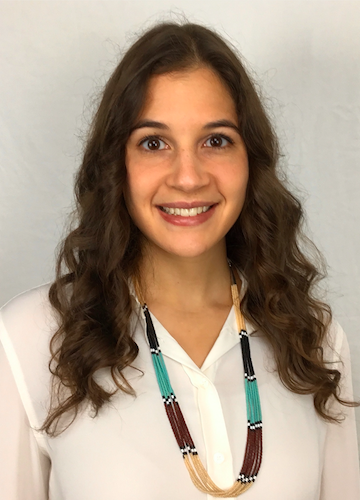 Ninah Divine, a member of the Cherokee Nation, attends the University of Wisconsin–Madison SMPH with plans of joining the family medicine residency program at the University of Minnesota North Memorial.
Throughout medical school, Divine has been actively involved in community-based health efforts, volunteering at several community-based health clinics. She has also been actively involved as a student leader, serving as a student representative on the SMPH Health Equity Task Force and as Director of Alumni Outreach for the National Association of Native American Medical Students. When the COVID pandemic hit in 2020, she immediately began work to develop resources, including a COVID-19 activity book designed to specifically educate and empower Native youth.
She aims to work alongside urban indigenous communities to foster preventative and public health programs with a particular interest in supporting indigenous women and youth through direct patient care as well as prenatal, lactation, and mentorship support programs. When asked what receiving this scholarship means to her, Divine shared "It is validation of the importance of health equity for Native American communities and of my commitment to it. Knowing there are others in support of this work keeps me working tirelessly for my communities. This award acknowledges that."
"We are extremely grateful for the partnership with Mr. Brian Vandenberg and the Vandenberg Health Equity Fund in our shared mission towards health equity in Native American communities and populations," said Danielle Yancey, Director, Native American Center for Health Professions (NACHP) at University of Wisconsin-Madison School of Medicine and Public Health. "We are very proud of Ninah and Joseph as selected recipients of this year's award. Their service driven training and commitment to health equity exemplifies why a scholarship like this is such an important investment in both our students and our communities, especially now more than ever."
"This year's scholarship recipients are exceptional," said Vandenberg. "Their excellence and unwavering commitment to addressing inequities and disparities is inspiring, particularly as they navigate med school during this unprecedented time. In partnership with the AMA Foundation, I'm pleased to support Christopher, Emiliano, Sumbul, Andreé, Joseph and Ninah in their journeys toward becoming physician leaders of tomorrow."
---
Since 1950, the AMA Foundation has been a leader in health care philanthropy with programs that advance public health and medical education. As the philanthropic arm of the world's largest physician organization, the AMA Foundation has awarded more than $122 million in grants and scholarships, demonstrating nationwide programmatic excellence. You can apply for these and other AMAF scholarships during the next cycle of Physicians of Tomorrow applications, scheduled to open in December 2021.